When Andrew Kiguel purchased $2.43 million worth of virtual real estate in November 2021, he did so electronically — and without the help of a real estate agent. After conducting his own research, he logged into Decentraland — one of the most popular metaverses currently in development for buying and selling property, land, and experiences — then used his digital wallet to pay for his digital plot in MANA, one of the tokens used to buy and sell assets within the Decentraland platform. (As of February 10, 1 MANA equals CA$4.30.)
Buying real estate in the Metaverse — an emerging virtual reality environment where users can create things, buy goods, and interact with each through avatars — is quickly becoming a sizzling asset class. Virtual plots in well-established metaverses (such as Decentraland, Superworld, and Sandbox) now rival real estate values, with popular locations selling for millions.
Read: Want to buy a property in the Metaverse? Here's how to get started
Kiguel recognized the growth opportunity early on, creating the Metaverse Group — a real estate company that helps make it easier to buy and own virtual real estate — in October 2021, after some of his early experiences in the space.
"In 2020, I started a company called Tokens.com with the idea of ​​going public with a company that gave exposure to some of the coolest things happening in crypto and the Web3 [considered to be the next phase of the Internet]and I define Web3 as the ability to own a piece of something that presides over the internet," Kiguel told STOREYS.
"Each metaverse is like a city – it has endless land available," he explains. "And there are neighborhoods, as well as downtown areas with higher visitor traffic."
Kiguel compares Decentraland, which opened to the public in 2020, to a small town "about 15% developed." While the platform contains 90,000 parcels of land, he notes that half are "untouchable and reserved for the development of sidewalks, parks and other city structures that reduce clutter." The city is run by a Decentralized Autonomous Organization (DAO), meaning those who own plots are the ones who vote and make the rules. Today's early entrants "have a say in community contributions, content, as well as what the environment looks and feels like to people, which is very new."
Understanding cryptography is a potential obstacle
Real estate purchases, paid for through a form of cryptocurrency, are made through a blockchain – in the case of Kiguel, its recent acquisition was made through the Ethereum blockchain, one of the most widely used in the metaverse. This form of exchange provides a record of the transaction code and does not require any third-party due diligence, relying instead on stand-alone technology; a central principle in the decentralized movement. The size and asking price of each package is listed, negotiations may ensue and once data is submitted it cannot be deleted. The transaction is then flagged on social media by Decentraland's bot. All transactions are made public, electronically.
With so much money changing hands – and requiring a considerable learning curve – is it only a matter of time before real estate agents get in on the action, leveraging their expertise in the metaverse market? and guiding their customers through transactions, much like in traditional markets?
"Metaverse land is in crypto, so you need to understand how to secure land, but also how crypto works," Kiguel says, though he notes that people can play as guests, which only requires a computer and Internet access, if they do not wish it. make transactions.
While he doesn't see a need for real estate agents in his current state, Kiguel says there could be more interest as metaverse worlds expand and assets increase. A real estate agent who knows the virtual neighborhood can provide information on whether it's the right metaverse for that person to buy, and how to transact online could be helpful, he says, adding, "I think that there is going to be a level of expertise developed, but it will be a different skill set than the types of brokers available in real estate today.
The "5th avenue" of the metaverse
Already, some metaverse markets are accumulating enormous value. Kiguel and his team built an office tower called "Tokens Tower" in Decentraland's Crypto Valley, considered one of the most desirable and expensive parts of town. He explains that as more parcels are reclaimed, upscale neighborhoods comparable to New York's 5th Avenue might be possible. Additionally, if adjacent parcels are owned by a developer or real estate company, they can be grouped into "Domains". These help to increase the value, although demand does not always develop as expected.
"I originally thought this tower would be a prototype for other people to build office buildings, so basically [they would] copy and paste the code. And then also put that code on other parts of the land that we own for other people to rent," Kiguel explains.
Instead, he says companies are currently more interested in having digital billboards inside office space. Kiguel says they are currently in talks with podcasters, magazines and investment banks who would pay monthly fees between $1,000 and $1,500 for the service, which is very similar to how Facebook and Google operate. with their advertisements. They are also tweaking the Tokens Tower to make it look more like a conference center so people can house retail and events.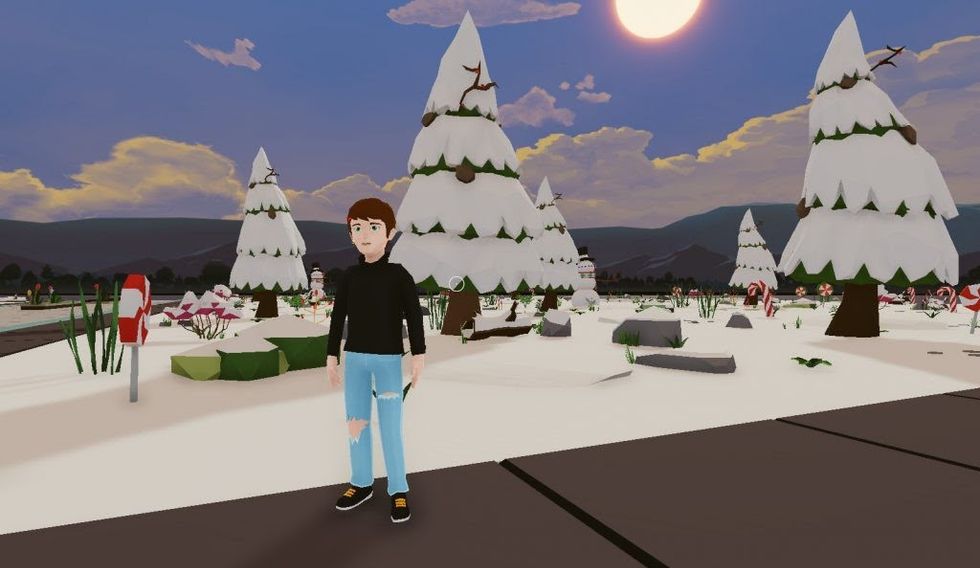 "We're in conversation with one of North America's leading running shoe companies who want to set up a virtual store on the property and pay us monthly rent plus a portion of their sales," says Kiguel, who is a new socket. on a physical digital sale.
"Just like a traditional real estate company, we help in the same way, by asking, 'How many square feet do you need?' 'How big is the building?' 'How can we help you with the process?' »
Currently, Tokens.com and Metaverse Group own multiple properties in different metaverses, with investments reaching eight figures, according to Kiguel.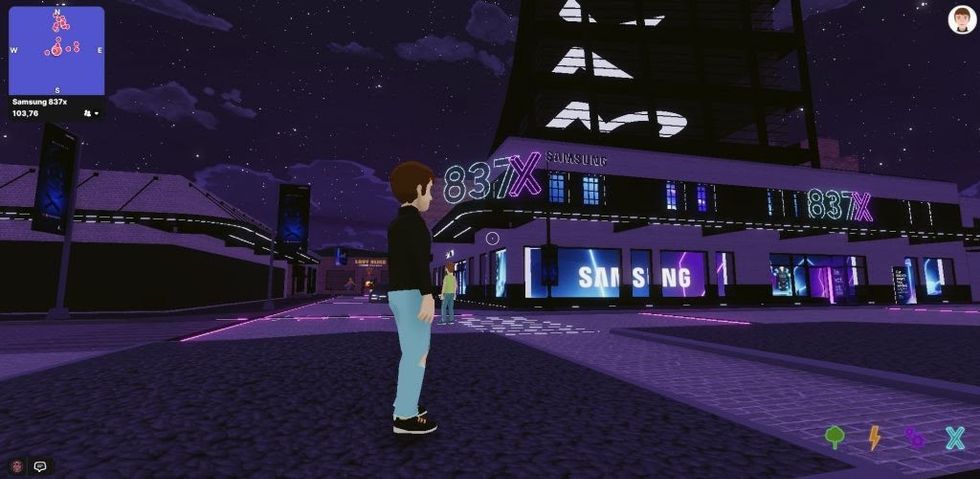 Growing resale potential
While the pool of developers and real estate companies in the space is currently very small, Kiguel sees value in the resale market, where real estate agents would be required to assist with sales that are not just plots of land open, but actual properties.
"People thought we were crazy when we bought land and developed our tower, thinking we saw it as a trophy. But we're in talks with tenants and advertisers to develop these metaverses," he says. There won't be one metaverse but several metaverses doing different things, some for education, work safety, commerce. For me, this will replace social media, games and provide a new way of doing things. things we already do, just with more diversity.