The Hotel Association of Sri Lanka (THASL) yesterday hailed Litro for securing the supply of LPG to its members, ensuring continued operations to earn much-needed foreign currency.
President of the ATHL

Mr Shanthikumar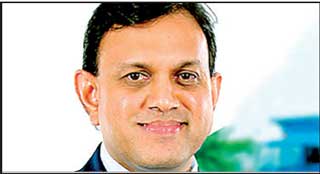 Muditha Peiris, president of Litro Gas
THASL Chairman Mr Shanthikumar said the assurance had been given by Litro GAS Lanka Chairman Muditha Peiris at a recent meeting and that he was able to secure a continued supply of LPG for the next four months for the hotel sector. This followed the signing of the World Bank funded agreement with the LPG supplier.
"We are sincerely grateful to the Chairman of Litro for his understanding of the value of tourism to the economy and the tireless efforts he and his team, along with government officials, have made to secure a steady supply of LPG, thereby enabling Sri Lankan tourism to bounce back and open the doors to earn more dollars for our coffers," Shanthikumar said.
The unavailability of LPG in recent months has posed a difficult situation for hoteliers, who have been struggling to provide the required services to foreign customers. "In this context, we welcome this assurance from the Chairman of Litro and we live with renewed hope for the upcoming tourist season," Shanthikumar added.
He said THASL is committed to continuing to provide a world-class accommodation experience to travellers, who visit the island for its location, historical landmarks, cultural values, gastronomic delights and the warmth of its people. The industry is poised to offer better growth plans, increased foreign investment amid current challenges.
The head of THASL also pointed out that the leisure industry is the second largest earner of foreign exchange for the Sri Lankan economy. The government has positioned tourism as one of the most important pillars of the economy due to its foreign exchange earning potential.