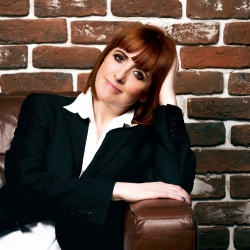 The workplace event announced its comprehensive conference program with renowned industry speakers over three days. Keynote speakers include Geoff White, investigative journalist, author and broadcaster, and technology correspondent for Channel 4 News: Cally Beaton (pictured), comedian writer and business mentor; and Jonny Jacobs, chief financial officer EMEA at Starbucks and trustee of the Mental Health Foundation. Each day of the conference will cover a different theme: technology, the future of the workplace and well-being.
The workplace conference runs through each day of the event which runs from April 5-7 at the NEC in Birmingham. Influential speakers and high-level content have been specially selected for each morning session to showcase ideas for transformation, facilitate proactive conversations and provide takeaways so attendees can effect positive change and optimize life. work experience of their organization. Afternoon sessions take a more practical turn with a workplace-inspired hackathon, live podcast recording, and strategy contest over the three days.
Day one – technology
Geoff White, investigative journalist, author and broadcaster, and technology correspondent for Channel 4 News opens the first day of the conference by highlighting the technology that is changing the way we live – for better or for worse. Microsoft's Industrial Strategy Leader for the Built Environment, Quame Adewale, will discuss the supercharged technologies that influence the way we design, build and consume buildings. The morning will end with an HR focus on how technology is transforming not only "where" we work but "how" we work and how teams are managed.
Day two – the future of the workplace (sponsored by Facilio)
The second day of the conference, showcasing the future of work, will be led by Cally Beaton, comedian, writer and business mentor, who will explore the role of leadership and what future generations really want from their world of work, as well as the inclusiveness. Beaton's expertise will be followed by Neil Usher, one of the most recognized voices on the workplace landscape and author of Elemental Workplace and Elemental Change, will help navigate the new frontier of work with a unique framework outlining the characteristics fundamental to creating a great workplace. Trailblazer, author and UK's first workplace leader, Simone Fenton-Jarvis, will close the day with a human-centred approach, highlighting ideas and theories that can help people, organisations, our communities and our factory to thrive.
Day Three – Wellness (sponsored by EMCOR)
Jonny Jacobs, CFO EMEA at Starbucks and Trustee of the Mental Health Foundation will speak about the positive impact of mental fitness and the critical role it plays in unlocking the true potential of a business and its workforce . Sam Fuller, CEO and Founder of The Wellbeing Project, will discuss the mindset shift needed to move wellness from a "nice to have" to a cornerstone of effective work.
Tristan Norman, Group Director, The Workplace Event, said, "We are very proud of the outstanding speakers who join us to kick off our first Workplace Event. After a long period of turbulence, it is essential that we have the best in class speakers to help organizations move forward and create the best possible working experience as we enter a new era.
In addition to the full three-day workplace conference program, the workplace event will include:
the Knowledge Center, a program of free seminars showcasing all the latest products and technologies that will improve plant and workplace performance. A mix of presentations, live demos and workshops, to gain practical knowledge and learn how attendees can improve their workspace, employee performance and business potential.
a organized exhibition bringing together companies from workplace interiors and design, digital technology, facilities services and building management providers, and more to help improve workplace strategy and performance.
The wellness charging zone sponsored by Nook and Yo-yo DESK where visitors can rest and restore through interactive wellness initiatives, quiet spaces, and the chance to talk to industry leaders about how workplace wellness can make a difference for organizations.
Co-located with Health & Safety Event, Fire Safety Event, and Security Event. Offer a complete offer to the entire purchasing chain for the safety and security of people, goods and assets.
The Workplace Event also launched a Workplace data collection that dives deep into the current use and output of data in the workplace. The survey results will map how organizations are capturing and using the diverse data opportunities in today's workplaces and build a solid understanding of the value business leaders place on it.