Joe Rogan, like any other American citizen, learned the news of the FBI raid on the 45th President of the United States, Donald Trump. That said, being the world's number one podcast host, he has a few privileges that a regular individual doesn't. As a result, the Spotify (Rogan) podcaster had a chat with former CIA officer Mike Baker.
ADVERTISING
The article continues below this ad
The longtime UFC commentator asked Baker about the FBI raid on former US President Donald Trump's Mar-a-Lago resort in Palm Beach, Florida.
ADVERTISING
The article continues below this ad
Joe Rogan asked Mike Baker about Donald Trump's Mar-a-Lago raid
On The Joe Rogan Experience podcast episode #1862, Rogan asked Baker if the raid was justified. The former CIA officer replied, "Well, I'll put that on notice saying it's speculation because I haven't seen the affidavit; few people did.
Moreover, he added, "…Each administration has back and forth with the national archives on what is and is not the presidential record. And what they can keep as personal material.
A curious Rogan asked about scenarios where a president would keep certain things with him.
Baker replied "If they consider it to be personal correspondence or if they consider it, you know, information that you know is unclassified; And is just material that you know someday may end in a presidential library or they can use to write a book when they are done. And they want to, you know, make a couple hundred million dollars on a book, so fine."
DIVE DEEPER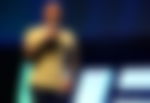 Afterwards, the 61-year-old spoke about the raid and the situations that could have caused it. Meanwhile, an exceptional conversationalist, Rogan, watched all the news.
Mike Baker wants everyone to have patience for definitive answers
The American-British guest gave no direct answer as to whether the Mar-a-Lago raid was justified. But he offered "The unsatisfactory answer is: you have to wait and find out what exactly happened; to see if it was justified or not.
ADVERTISING
The article continues below this ad
Also, he added, "But nobody wants to hear that, right? … Well, it's an investigation and these things take time.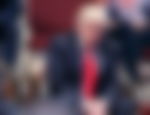 Previously, on August 8, the FBI searched the residence of the 45th US President at Mar-a-Lago. Shortly after, the news made heads turn as it surfaced on the internet.
ADVERTISING
The article continues below this ad
WATCH THIS STORY – 'I'm married…' – Cardi B returns to UFC veteran after 'Random Men' comments with $350 million 'mafia' comparisons
What do you think of this conversation between Joe Rogan and Mike Baker? Share your catches in the comments below.